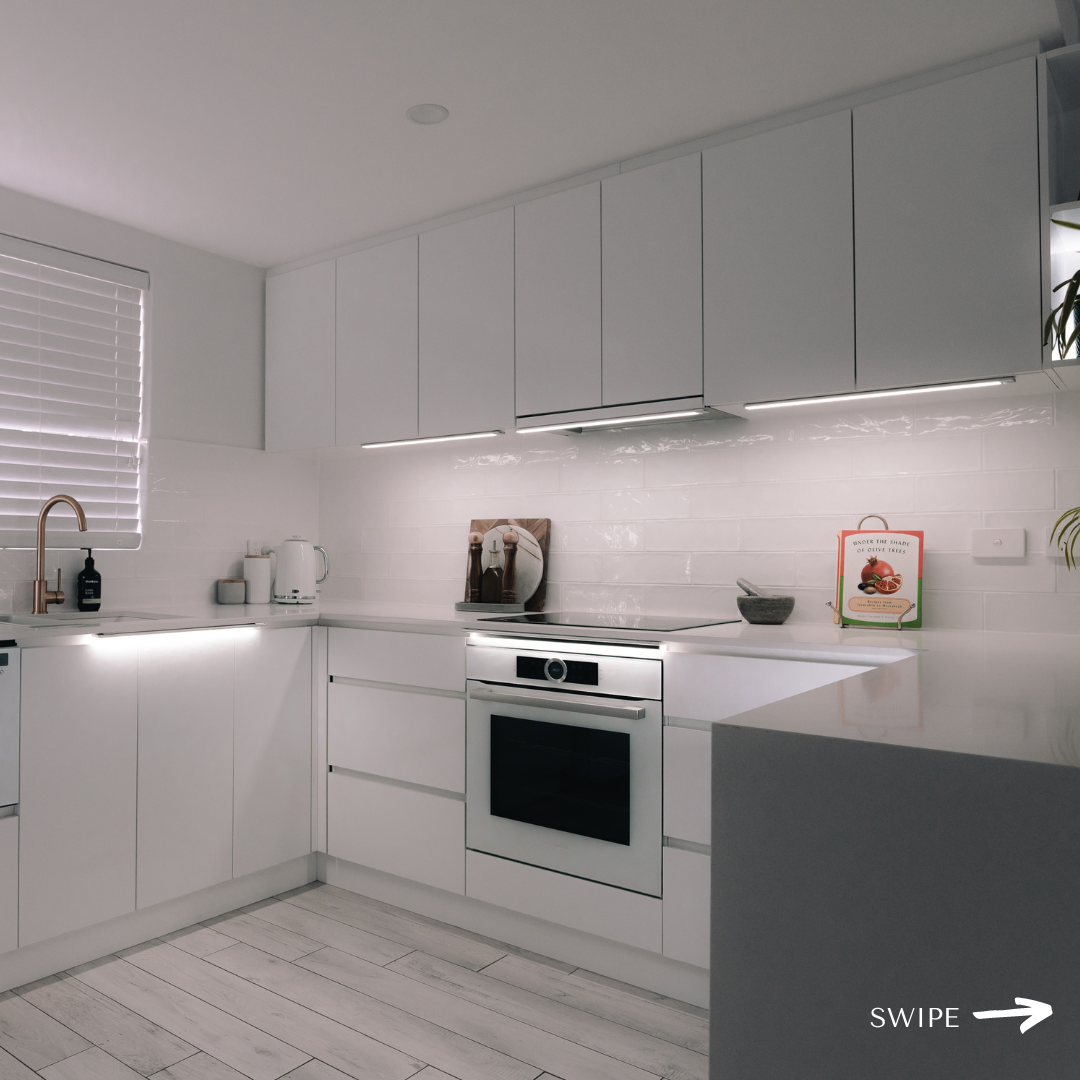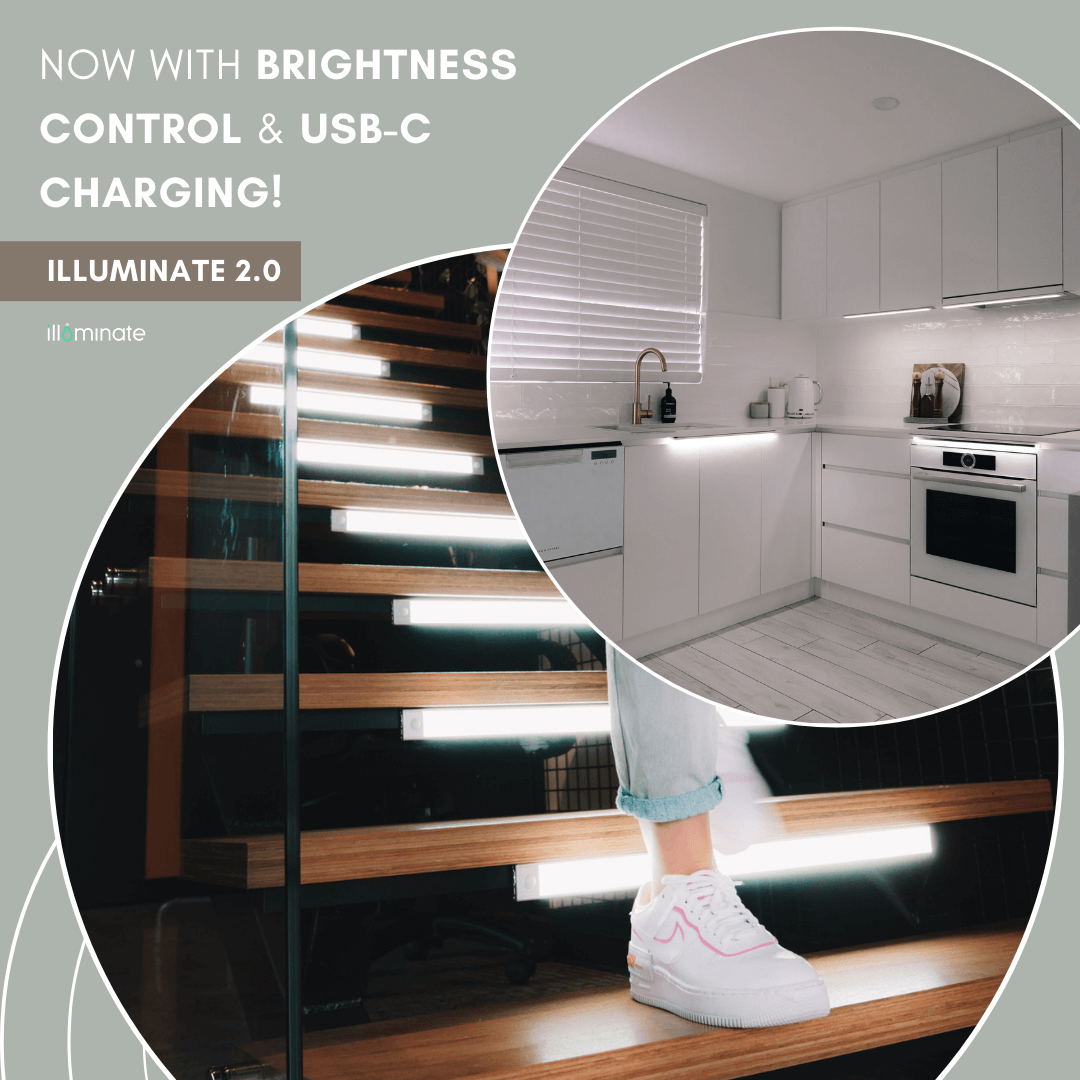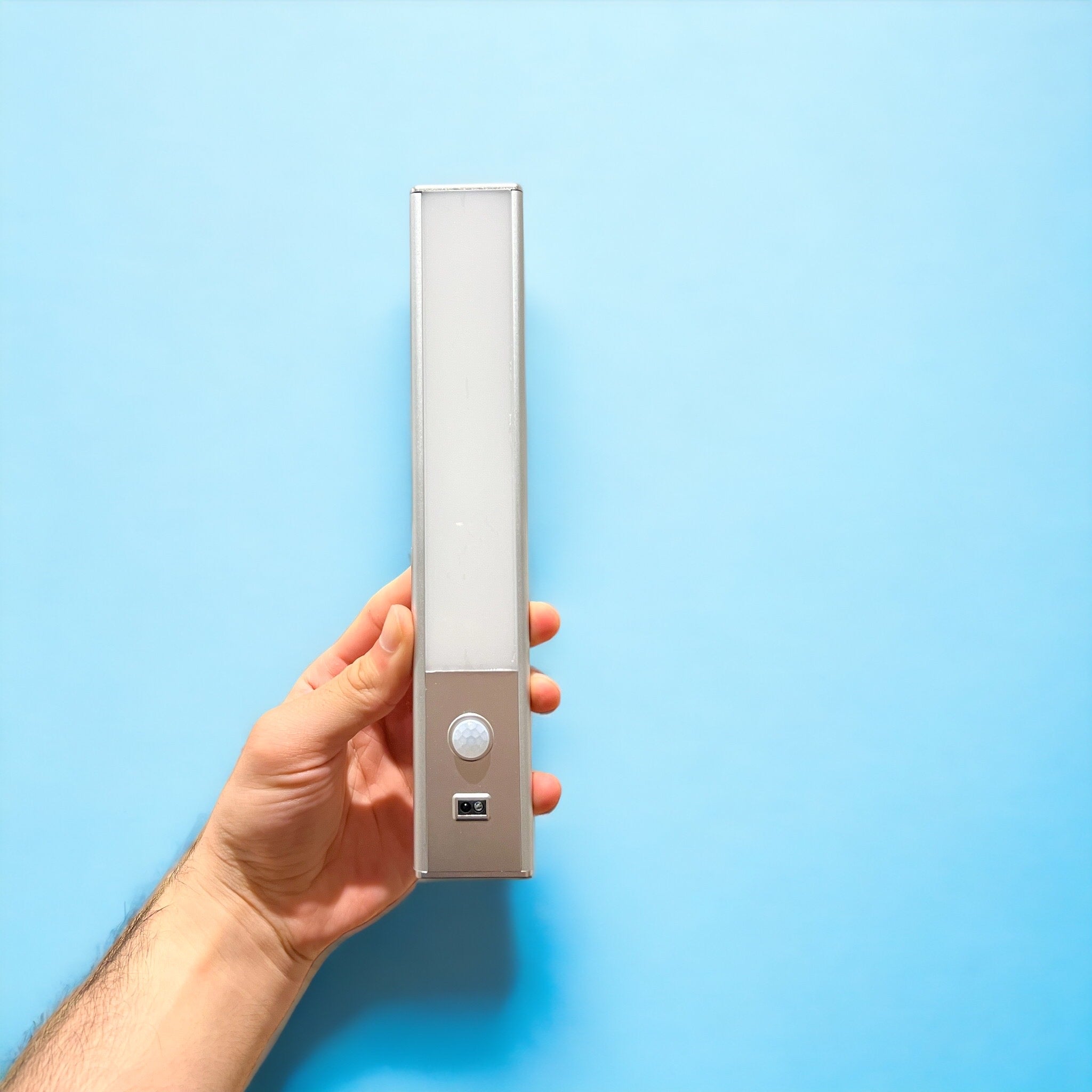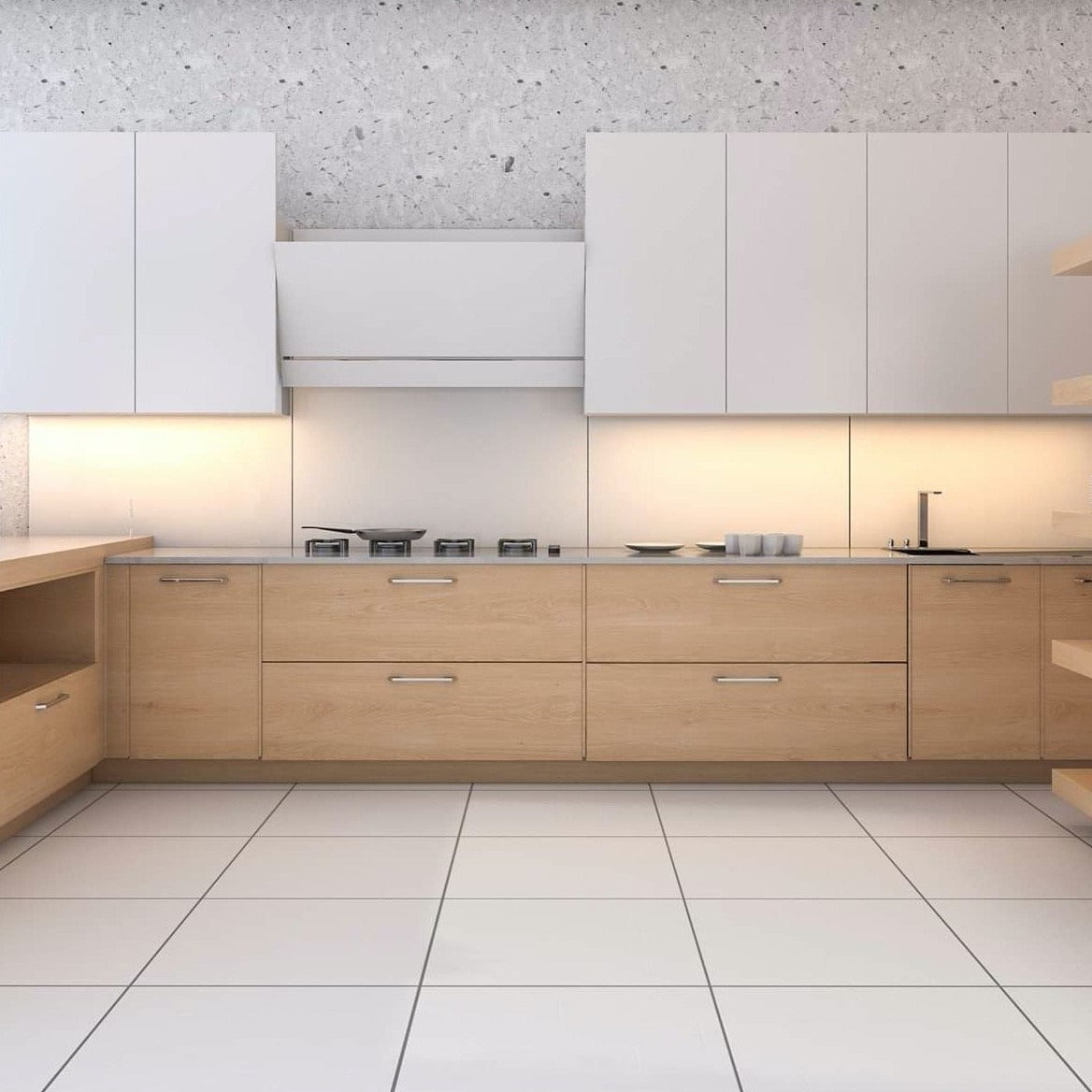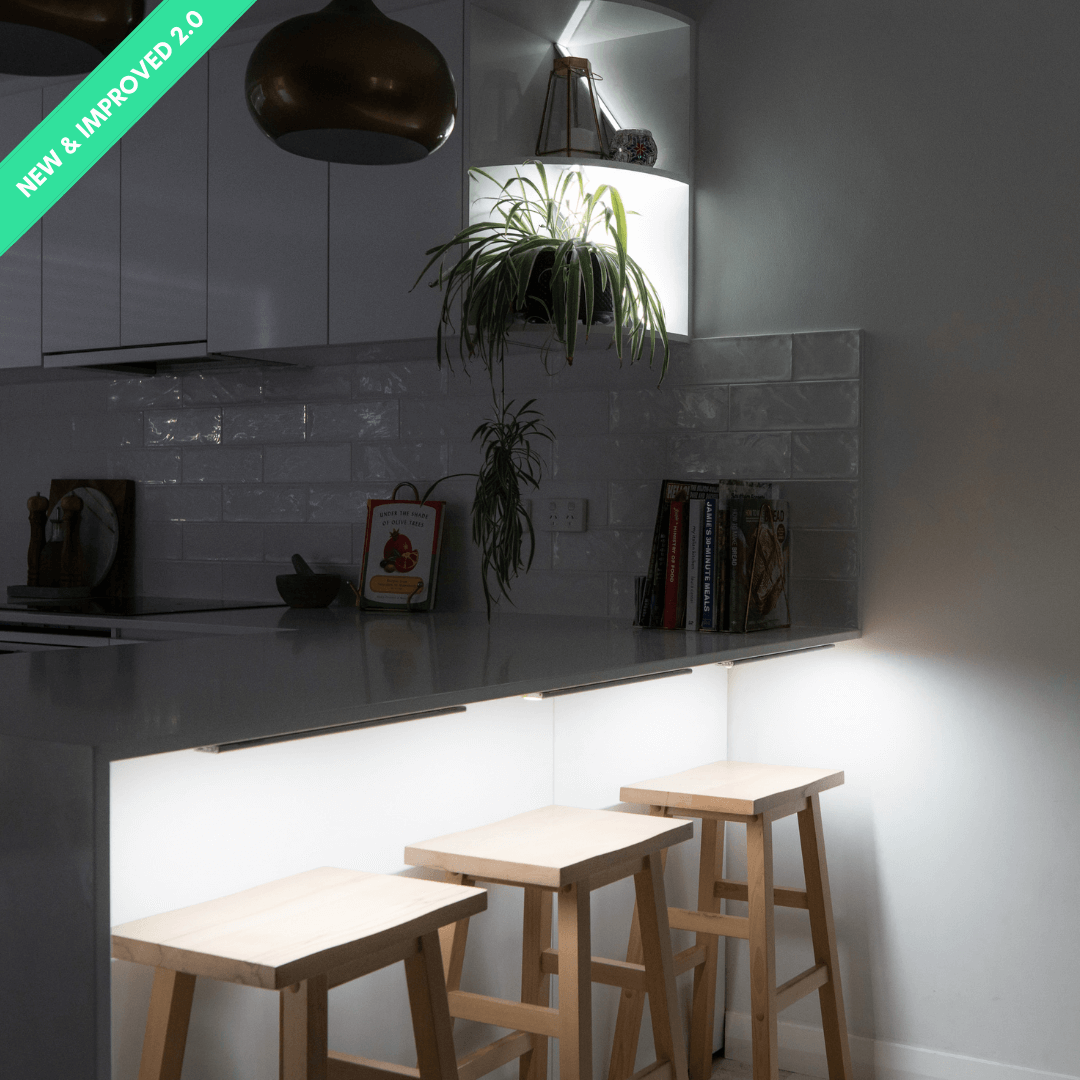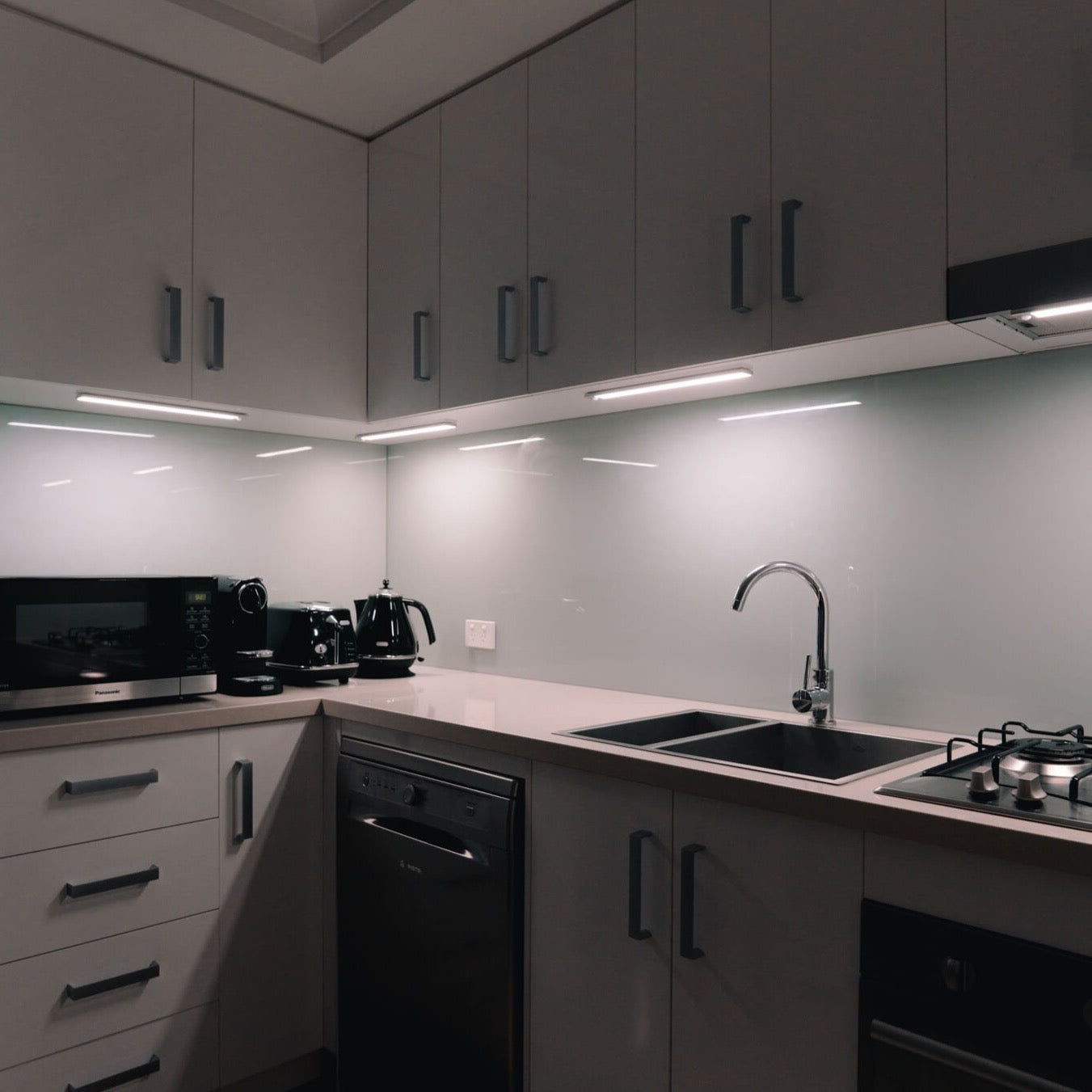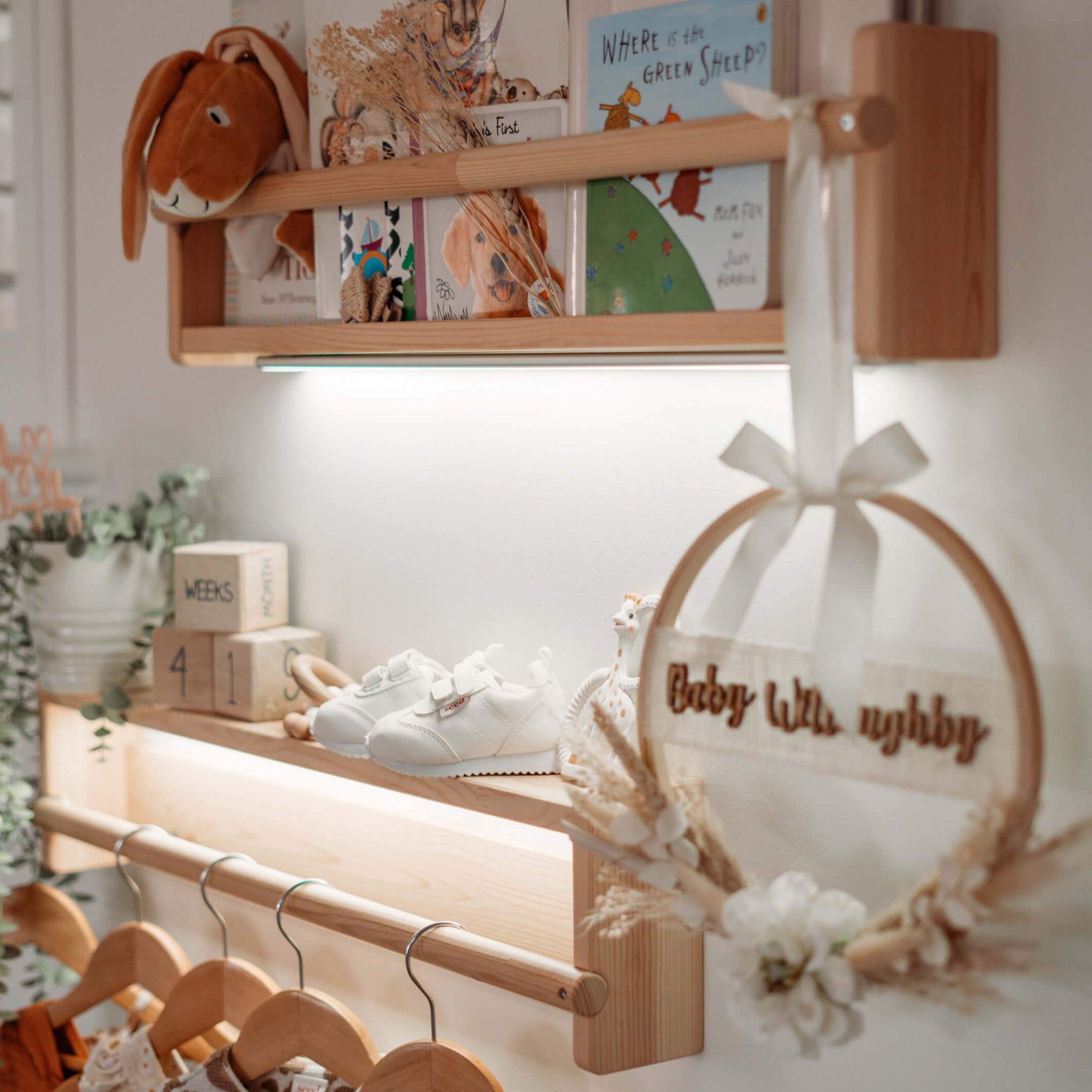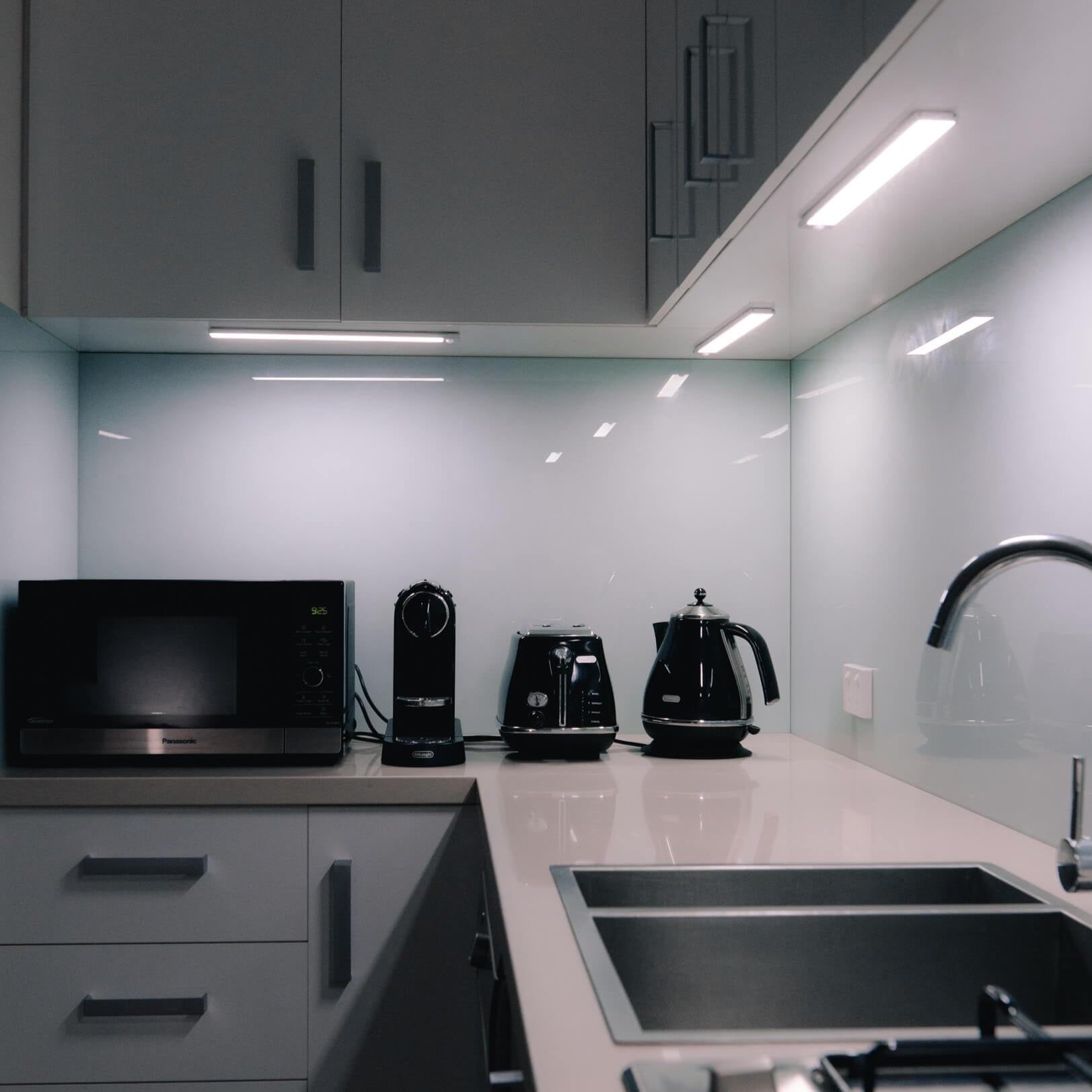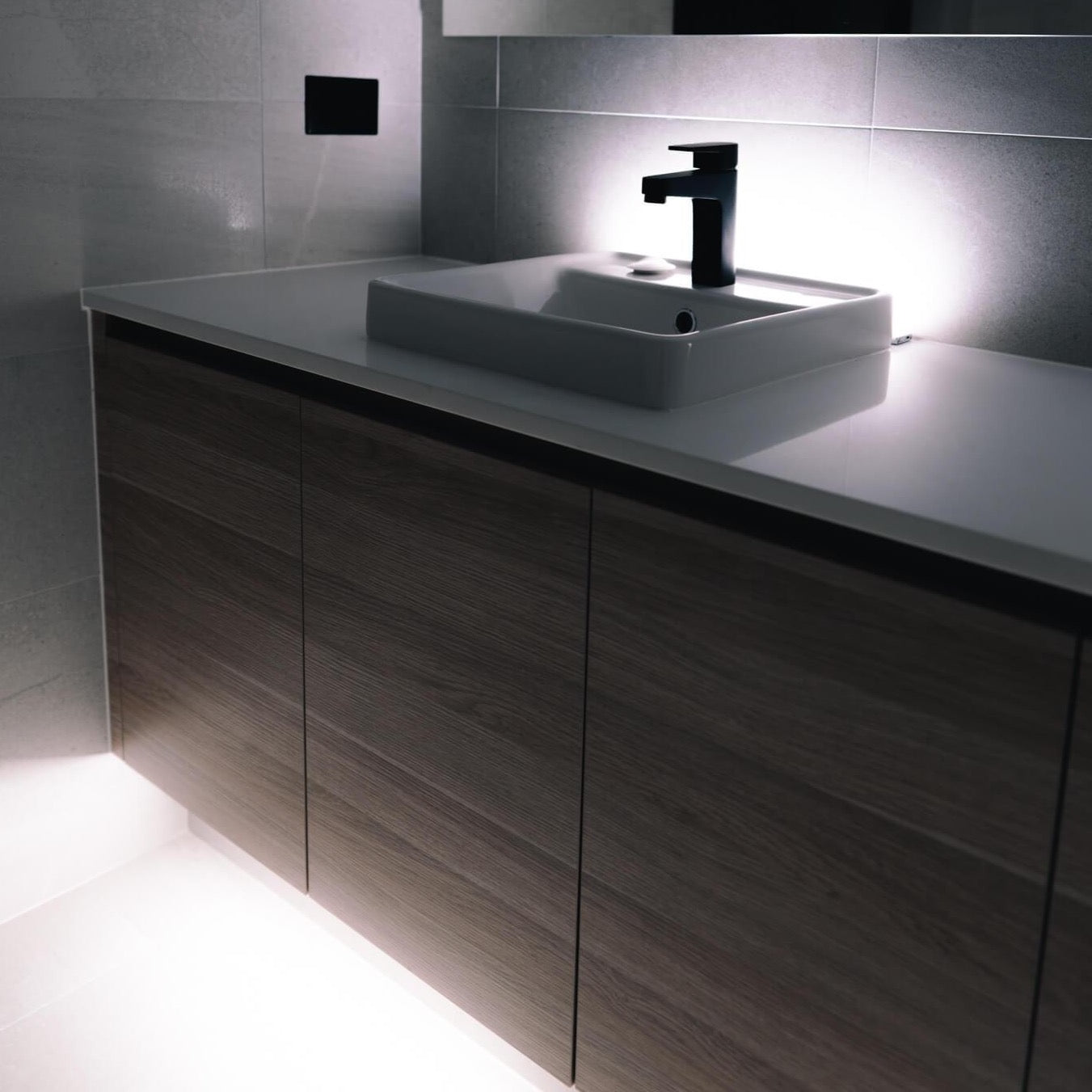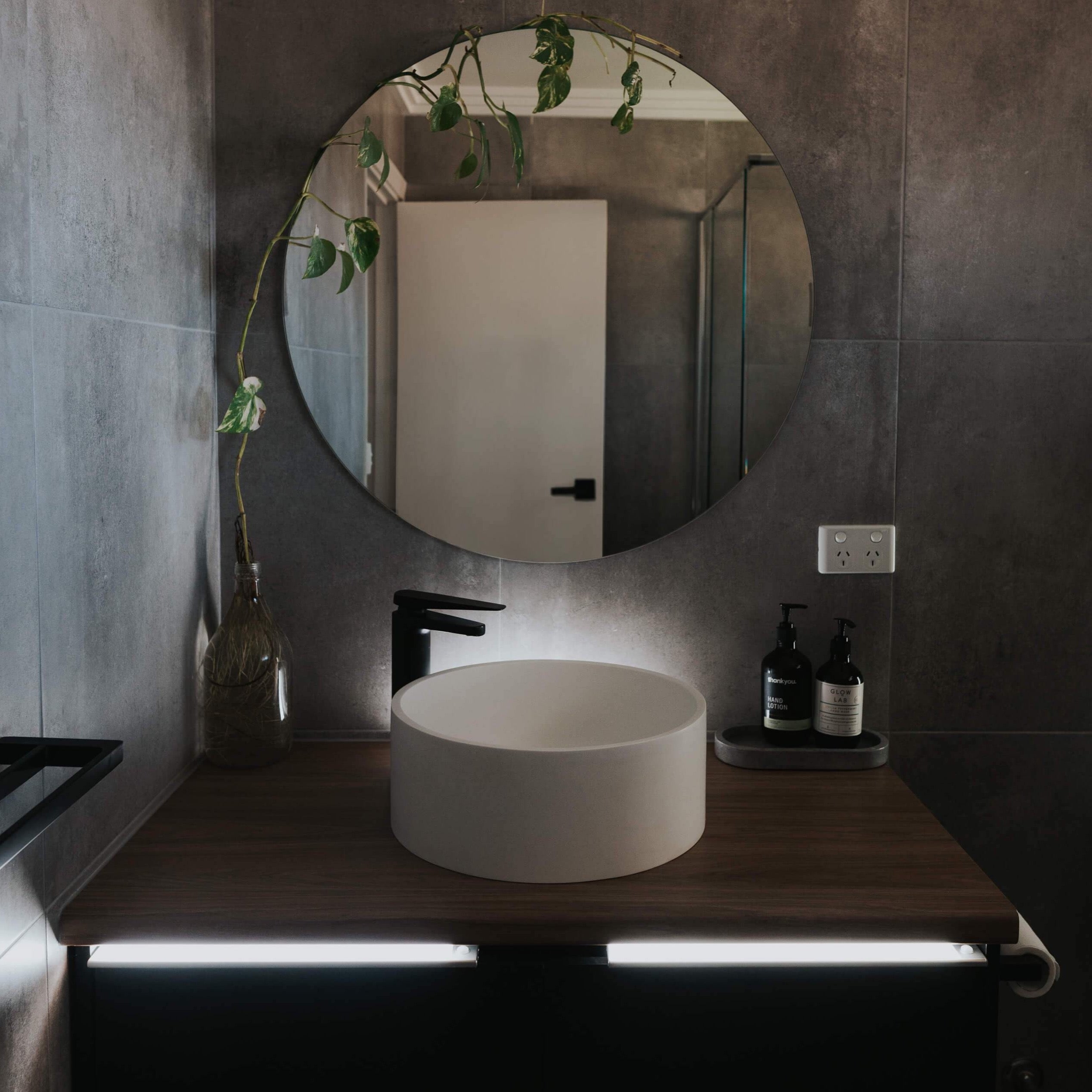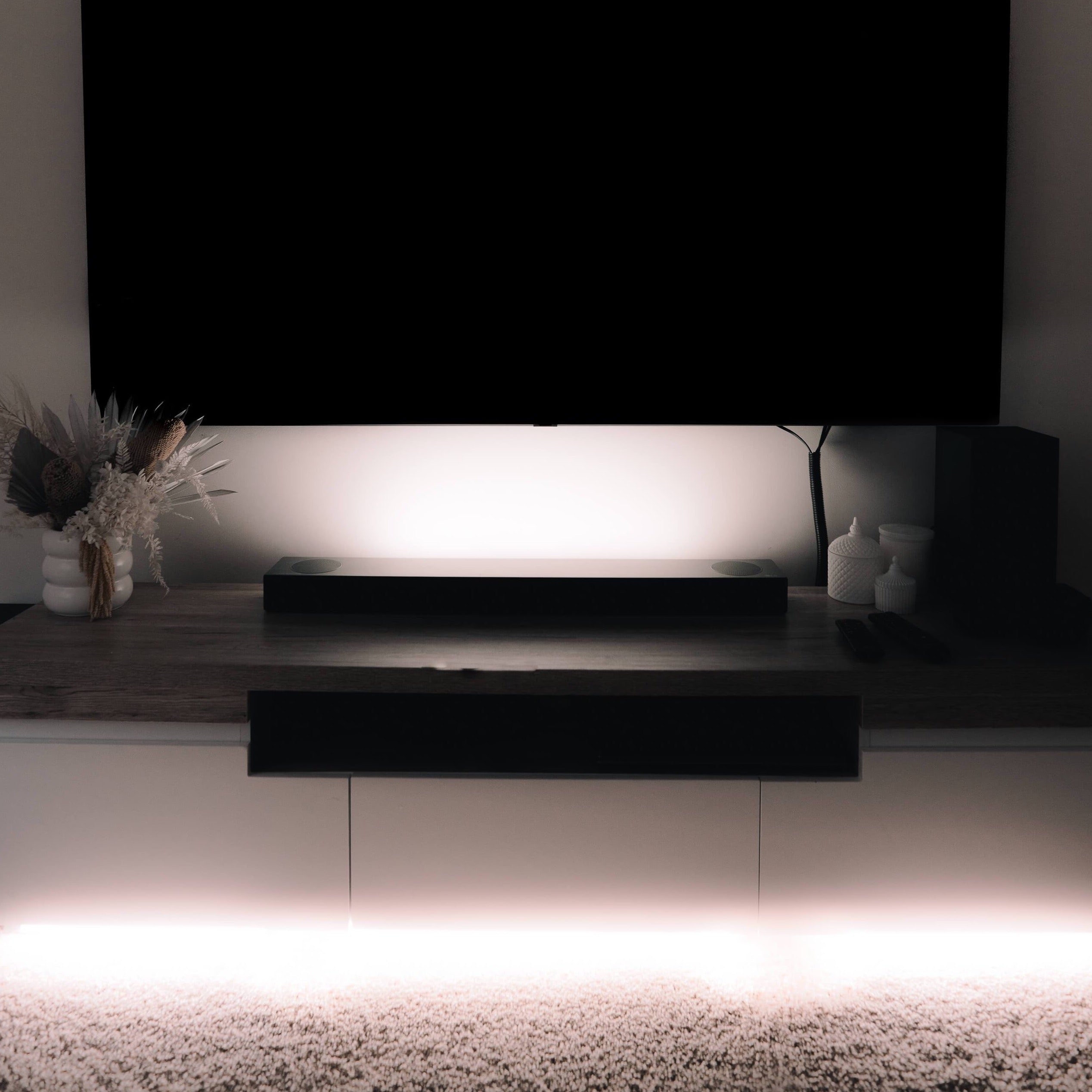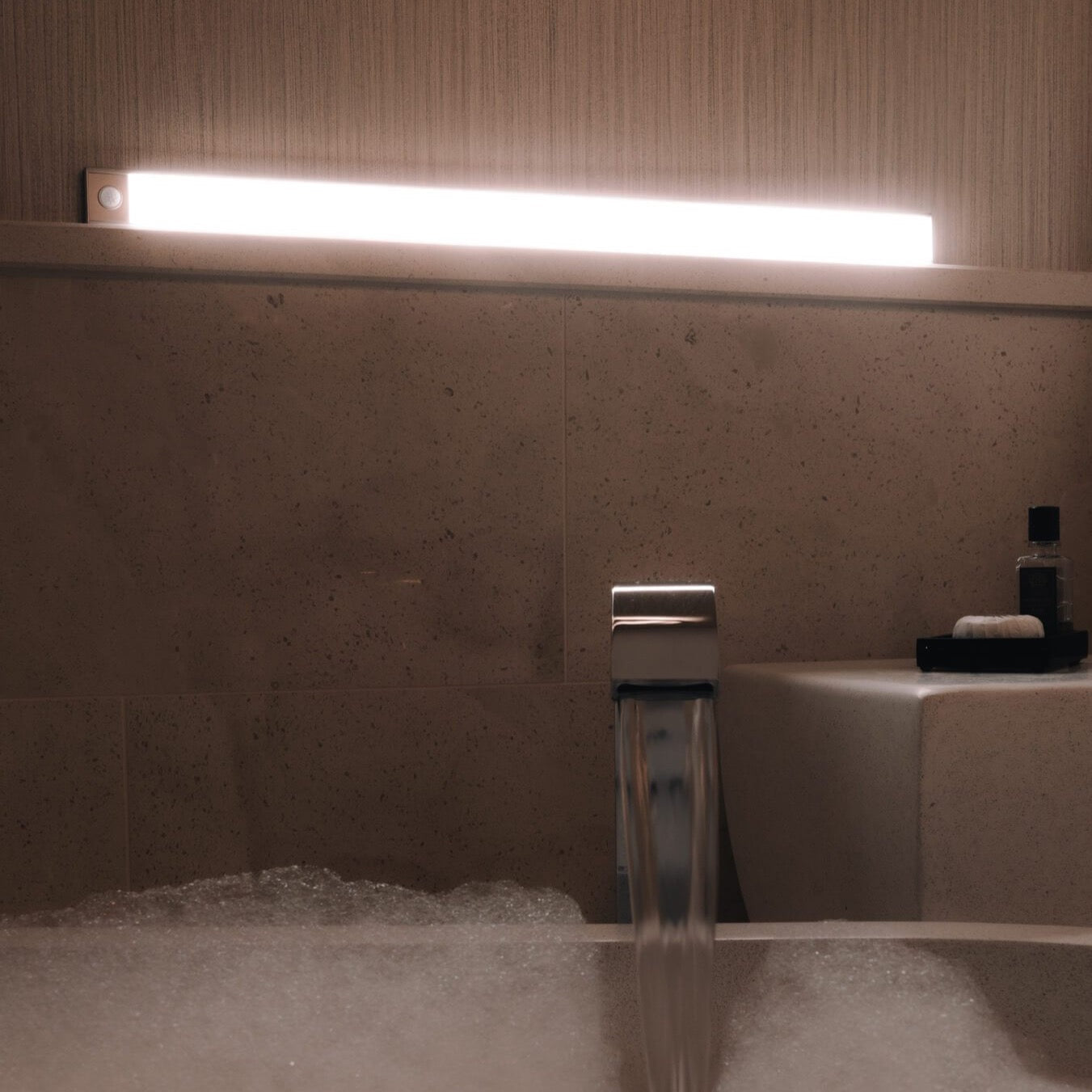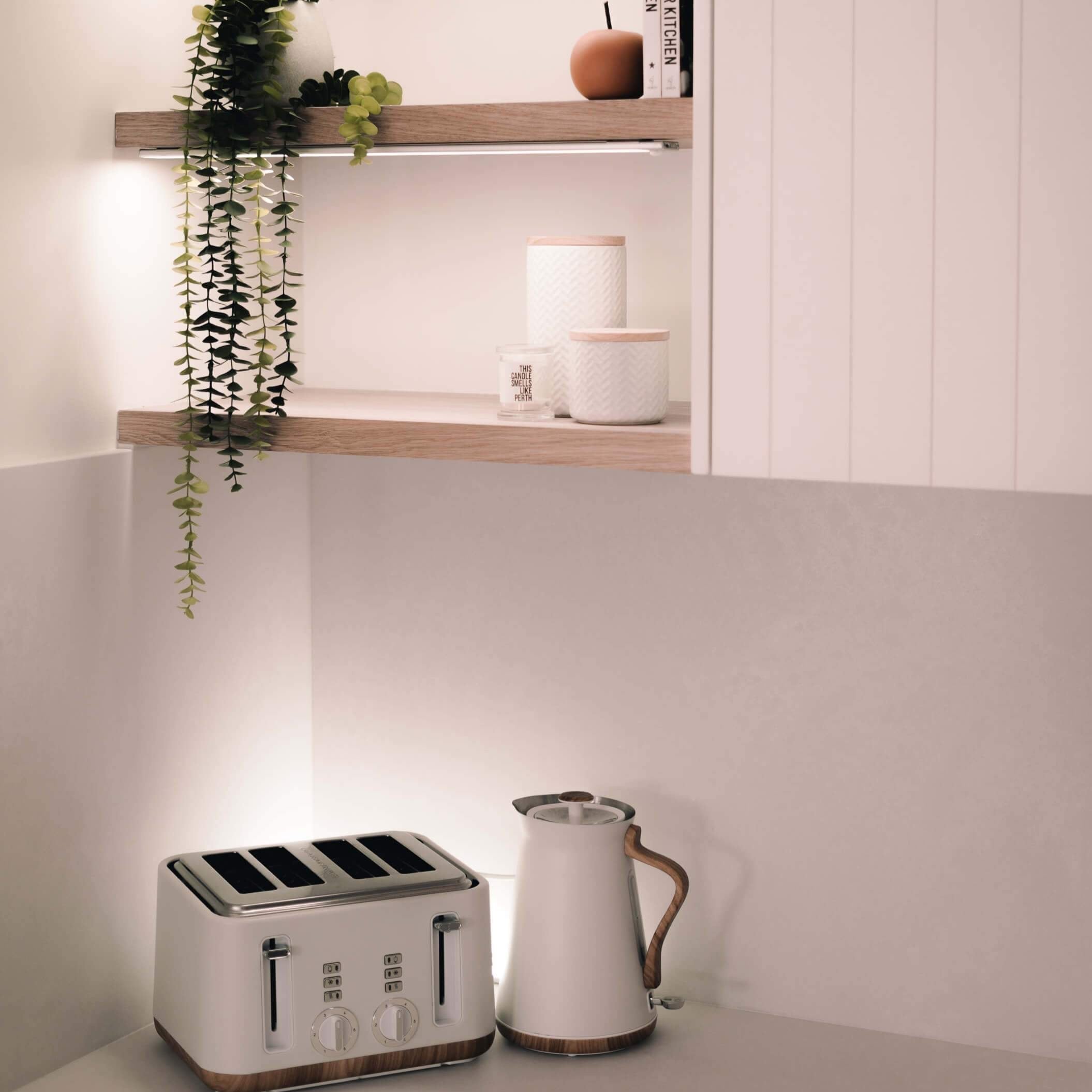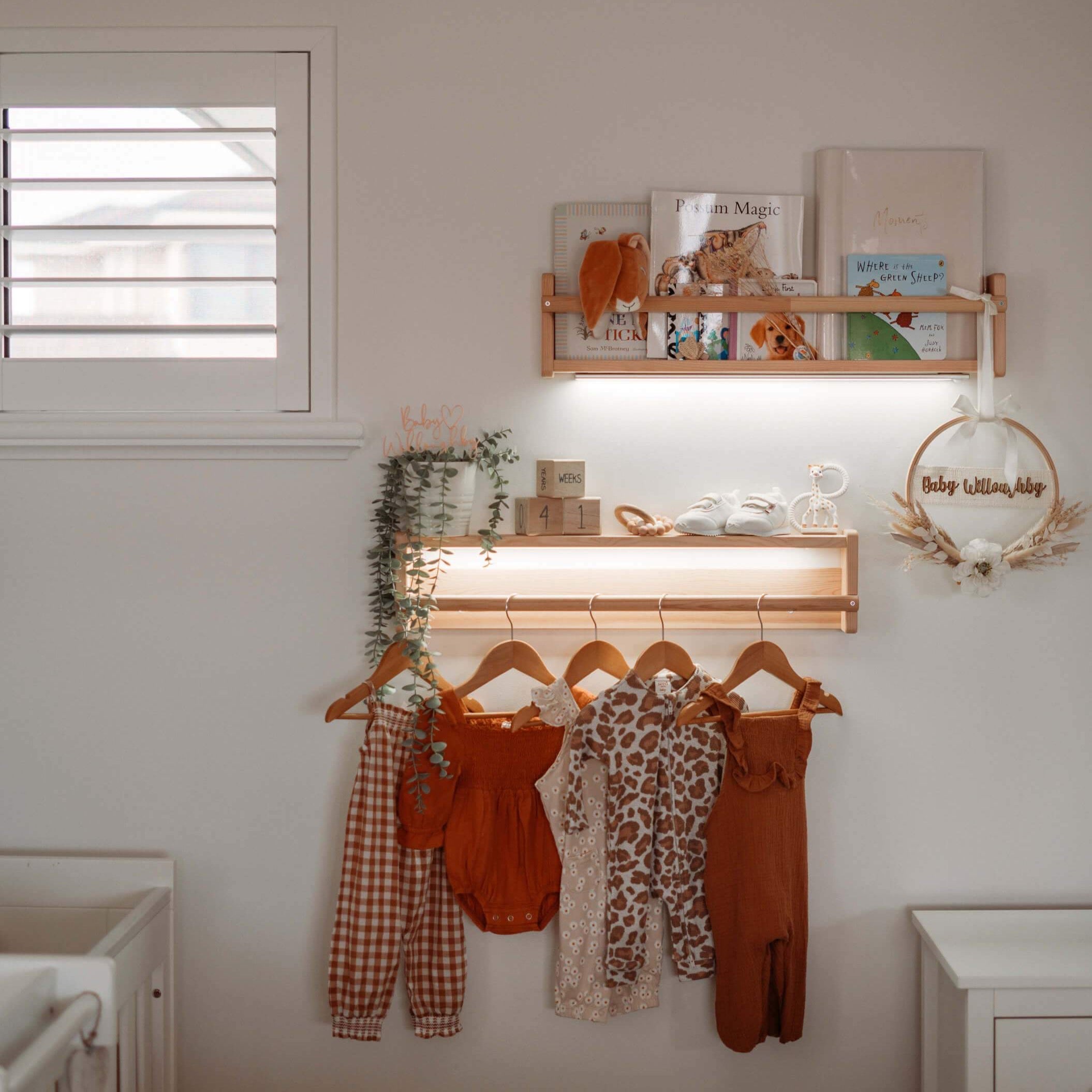 illuminate® 2.0
Sale price

$44.99
Regular price

$65.00
(/)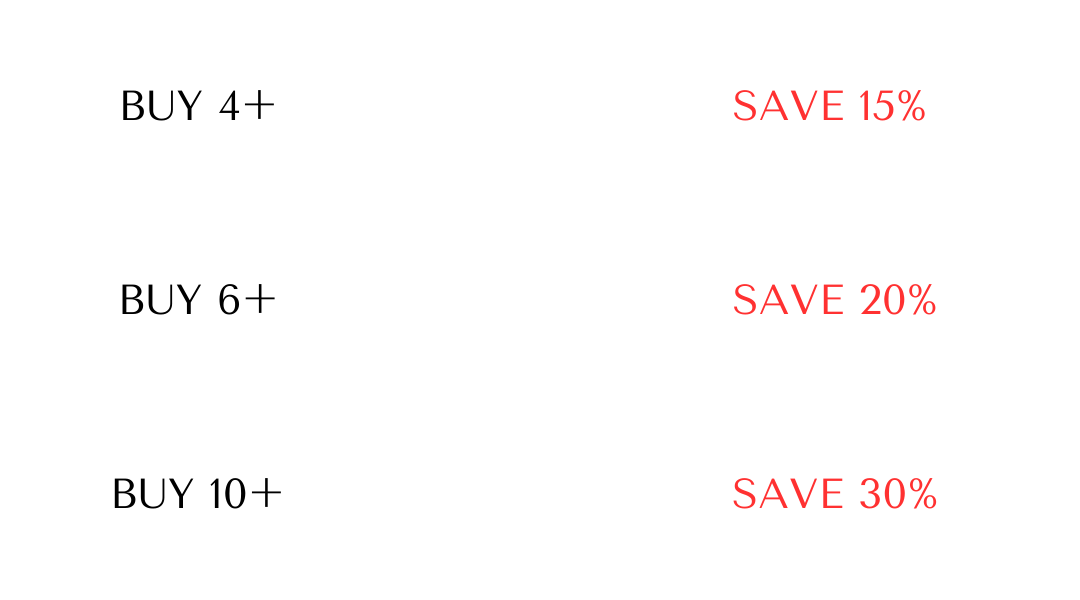 ---
✓ Featured best LEDs in The Times and "TheZine"
✓ Automatic Motion Sensors
✓ USB C Rechargeable
✓ Perfect for Kitchens, Units, Closets
✓ Dimmable (Brightness Control)
✓ 10-second, Hassle-Free Installation
✓ A DIY, Wireless, Smart Lighting Solution

Our new and improved 2.0 illuminate lights were designed to brighten up your home in the quickest, easiest way possible. Whether it's upgrading your pantry, under your kitchen units or just those dark spaces... cancel the electrician and try illuminate! 💡
UNIQUE HOME DECOR & SMART LIGHTING SOLUTION

A Beautiful addition, adding the finishing touches to your home. Get the Luxury Look, minus the Price tag. Truly Wireless, Portable Lighting. A great, smart solution for cabinets, kitchen units, dark corners, and more. The Best Wireless Smart Lighting Solution! 💡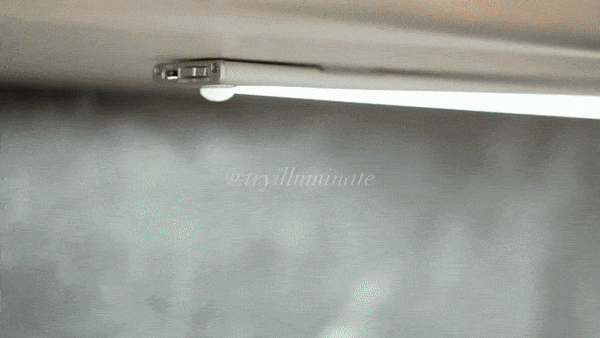 SUPERB MOTION SENSOR
Who wants to do the macarena just to turn on a light... Illuminate® 2.0 is of handcrafted, premium quality. Automatically sensing your presence with a 120-degree sensing range and a 2-meter sensing distance. Plus, it stays off during the daytime with a daylight sensor built-in, to preserve energy and battery!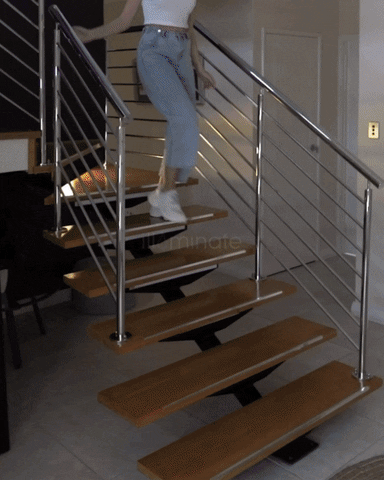 EASY 10-SECOND INSTALL

Our smart mounting design allows hassle-free Installation, packed with small magnetic brackets, which you just Peel and Stick on onto any surface, then simply attach the light magnetically! 🧲 No Hardwiring, Hassle, or electricians. Thanks to the magnetic feature you can easily attach and detach the strip for recharging or moving around the home.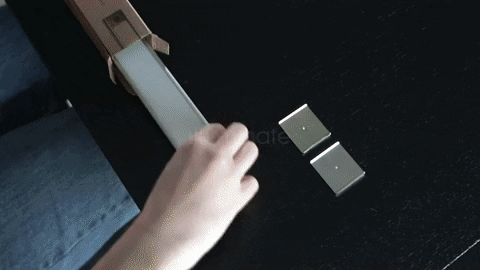 MULTI-PURPOSE

It's a perfect choice to be used in the Attic, Art Display, Basement, Car, your Child's Room, Kitchen, Closet, Stairwell, Hallway, Drawers... the list goes on thanks to its 14mm thickness, they can be implemented anywhere in the home with a seamless fit. Plus, it makes the perfect gift!


"The lights look fantastic,  makes my kitchen feel like a million dollars! Practical, Efficient & Elegant." - S. Hunter

[NEW]

BRIGHTNESS CONTROL & USB-C RECHARGING

Are your lights too bright or too dim? Not to worry, with our clever design, when on "auto" mode, simply hold your hand over the sensors at the top of the strip and like magic see the brightness adjust automatically.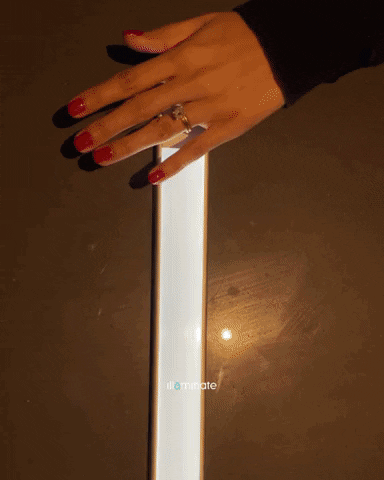 Another benefit of illuminate® 2.0 is that they are super easy to recharge, Now with each strip comes with its own USB-C wire, which you can plug into any device or adapter, with no need 1000's of batteries.

ECO-FRIENDLY & EFFICIENT
Made for efficiency, with energy-saving LED's. Save on your energy bill and cancel that electrician job...install in minutes for a lifetime of compliments.

WHATEVER FITS YOUR MOOD
Whether you seek a Warm Glow in the night or a Chic, Modern White feel, we've got you covered. Renovation & mood creation, level up your living space.
DURABILITY, PORTABILITY & INNOVATION
Premium aluminium build, built to last. illuminate® 2.0 was assembled for more than just your convenience...add this original, creative & minimal smart lighting solution to your home 💡

3 Modes for convenience, although do note they were designed to be used on motion sensing mode if you decide to use motion-sensing mode the charge can last for much longer!
FAQ'S & TESTIMONIALS
Where Do We Ship?

We offer Free Tracked Shipping Worldwide, we are partnered with the likes of Royal Mail, USPS & many more trusted couriers for safe and efficient delivery.
 
Where can it be used?
Our strips were designed to be versatile, and slime line. So they can be used in various places in the home, such as kitchen units, hallways, cupboards, bathrooms, under the bed, closets, drawers, breakfast bars, stairwells, car boots, garages, sheds and more!

Can these be left on, rather than only lit upon motion?
Yes they can, they have an "Always On Mode" However, illuminateStrips were designed to utilise the motion sensor feature, which means using the always-on mode will require more frequent recharging.

Does this come with a charging cable?
Yes, it does along with adhesive magnetic brackets to install them.

With they turn on during the day?
They won't turn on during the day or when there is sufficient light around as there is a daylight sensor built in, saving you battery!

How often do these need to be recharged? Average use?
On motion sensor mode they can last 3-4+ weeks depending on usage.

How far does the motion sensor need to be able to sense?
1-2 meters.

How can I adjust its several modes?
There is a switch on the side of the strip that allows you to change modes.

Can I adjust the brightness of this led light?
Yes illuminate 2.0 lights have brightness adjustment, just hold your hand over it and watch the magic happen.

Can this light be used outdoors?
At this time it is not weatherproof so they should not be used in environments exposed to water or extreme temperatures unless they are used under shelter (for example deck stairs with a roof or a shed) illuminateSolar is the answer for outdoor lighting otherwise!

What's the difference between the illuminate lights?
Our original illuminate lights were the first in our collection and offer the same features but a different design.

Our illuminateStrips offer a slimmer design in different, larger sizes.

Our illuminate 2.0 lights also include brightness control and USB-C recharging.

How do they turn on/off & Install?
illuminate lights have a motion sensor ball on the LED Strip, it senses motion within 2 Meters, and it automatically turns off after 15 seconds if no motion is detected!

Our smart mounting design allows hassle-free Installation, packed with adhesive magnetic brackets, which you just Peel and Stick onto any surface, then simply attach the light magnetically. 💡

What are the three modes & how does it charge?

Auto - This means its set to turn on within the motion-sensing range
Always On - A manual override to keep the light on for as long as you need
Off

They charge via the USB cable provided with the strips, which can plug into any device or adapter!

​​If I buy, when will I receive my product? 
Our processing of the order takes a few days and then we ask to allow for around 10 days for express delivery. Due to shipping from our international warehouses.

How do you handle returns/exchanges? 
You can simply drop us an email [email protected] and we'll help you!

Where is the product sourced from/made? 
It was designed here in the UK & manufactured in China.

What's inside the package/box?
The Strips come with a light, adhesive brackets and a charging cable.

Read Our Full FAQ's Here
Specifications
High-Quality Aviation Aluminum
USB C Rechargeable
120° Detecting Angle
14mm Thickness
45mm Width
8mm Depth
Dimmable
LED Life Span: 80,000+ Hours

Temperature
Cool White - 6000k
Warm - 3500k

23cm Battery life - 2300 MA/Power - 1.4W/Lumen - 80lm
40cm Battery life - 3000 MA/Power - 3.2W/Lumen - 150lm
60cm Battery life - 4500 MA/Power - 4.5W/Lumen - 220lm

Typically lasts 4+ weeks on motion sensing mode before recharging, however with heavy usage and if using always-on mode it can drain in a matter of hours as its purpose was to be on for short bursts of time.

3 Modes

Auto - Motion sensor activation for when the lights are used in dark areas and places with low visibility.

Always On - The lights stay on continuously regardless. of its environment. It can be used at any time.

Charge Time: 2 - 4 Hours (Sizes Vary, charge until the sensor turns from red to green)
Shipping & Secure Checkout
We offer Free Tracked Shipping Worldwide, we are partnered with the likes of Royal Mail, USPS & many more trusted couriers globally for safe and efficient delivery.

100% Satisfaction Guaranteed.
We also provide 24/7 support for our customers and a Safe & Secure Checkout.

Don't take our word for it, check out our Happy Customers Below! Your payment information is processed securely. We do not store credit card details nor have access to your credit card information


Illuminate lights are in extremely high demand. Please allow 4 - 6 days (to be safe) for your order to be processed and dispatched from our Int. warehouse!

We've gone paperless! To help the environment & to protect our customers during these times, we don't ship our products with paper manuals that get thrown away 30 seconds after anyway, below we have a comprehensive PDF guide on how to install/use all of our products correctly so it's crystal clear for you!

Inside this thorough PDF guide you can find FAQs to most of your concerns please take a look inside and use the contents page to find what you're specifically looking for.

Here's PDF guide you can access at anytime 💡 

Click Here for the New & Updated PDF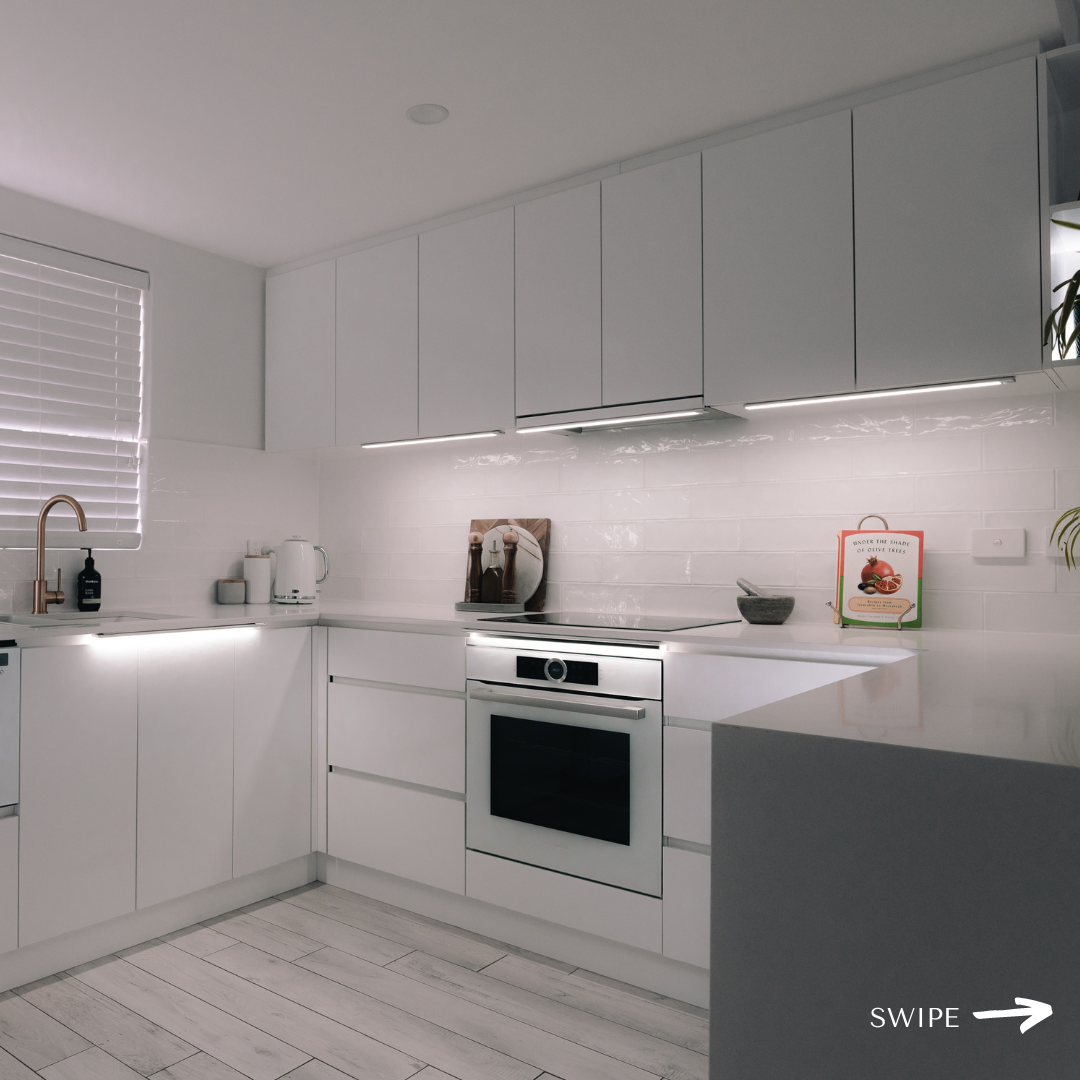 illuminate® 2.0
Sale price

$44.99
Regular price

$65.00
Choose options