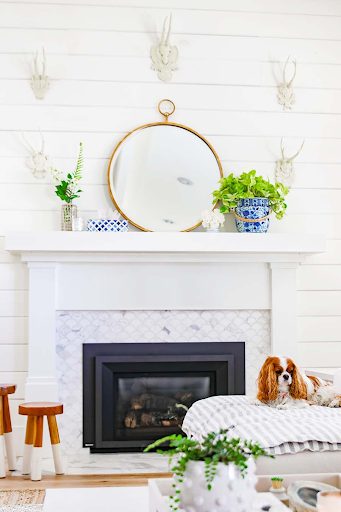 Turn Your Space Into a Summer Oasis
Warmer temperatures have you craving a tropical vacay?  If your bank account isn't cooperating, how about turning your home into your own private retreat?  Here are some quick tips to get that wind-down, 5:00 somewhere, beach vibe.
Go Bright with White
One of the quickest and easiest ways to lighten a space is to add white wherever you can.  It just speaks to billowy, white clouds against a blue summer sky.
Spruce up your outdoor space
What better way to get ready for summer than revamping your patio. Think light colors and use potted plants to enhance your outdoor look. If you have the time and money, repot the flowers into pretty containers.  Pro tip: Terra cotta pots get a rustic, organic look as they age.
Fresh flowers everywhere!
Use items you already have around the house for containers for simple arrangements.  No reason to buy vases.  Pretty glassware, old vanity cups, pre-used food jars can make surprisingly beautiful arrangements.  Place the flowers in unexpected places.  If you are new to flower arranging, keep it simple and use the same color and type of flowers in the arrangement.  Grocery stores and local farmer's markets are a great resource if you aren't lucky enough to have your own flower garden.
Pillows
One of the cheapest and easiest ways to freshen up a space for summer is to change out pillows on sofas and chairs. No need to spend money on new pillows.  Keep the ones you have and simply change the pillow covers.  Look for covers with zippers or buttons.  Choose colors that make you happy, that you might not otherwise invest in. Pair those colors with a cover with a breezy texture.  Think raffia and tassels. Some of the prettiest and cheapest options are outdoor pillows.  These usually don't have a removable cover, but they can be cleaned quite easily and come in an array of summer-time prints and colors.
Change light shades
This is a simple variation that can have a huge impact on a room.  Change out fabric shades for more organic options like seagrass or rattan.  This is not an inexpensive way to change a room, but you can store them during the fall and winter and bring them back out again at the first hint of spring.
Declutter
Now is the time to get rid of all that stuff that is weighing you down!  When you walk into a room, clutter can feel overwhelming and heavy.  That's NOT what we want in our tropical oasis! Throw away old magazines and catalogs, clear-off tables and TV stands.  If there's no extra drawer or cabinet space, try moving random things to a flat plastic container and store it under your bed.  We are creatures of habit, and we get used to seeing things in certain places.  We think we need them, but in reality, when they are out of sight, we don't go looking for them.  It's a win-win!
Entertain
Nothing says summer-time relaxation like spending time with friends and family.  Invest in some simple, pretty glassware at the local thrift store.  Use real plates and linens.  Offer your guests a cocktail, light some outdoor candles, and you have an instant summertime soiree.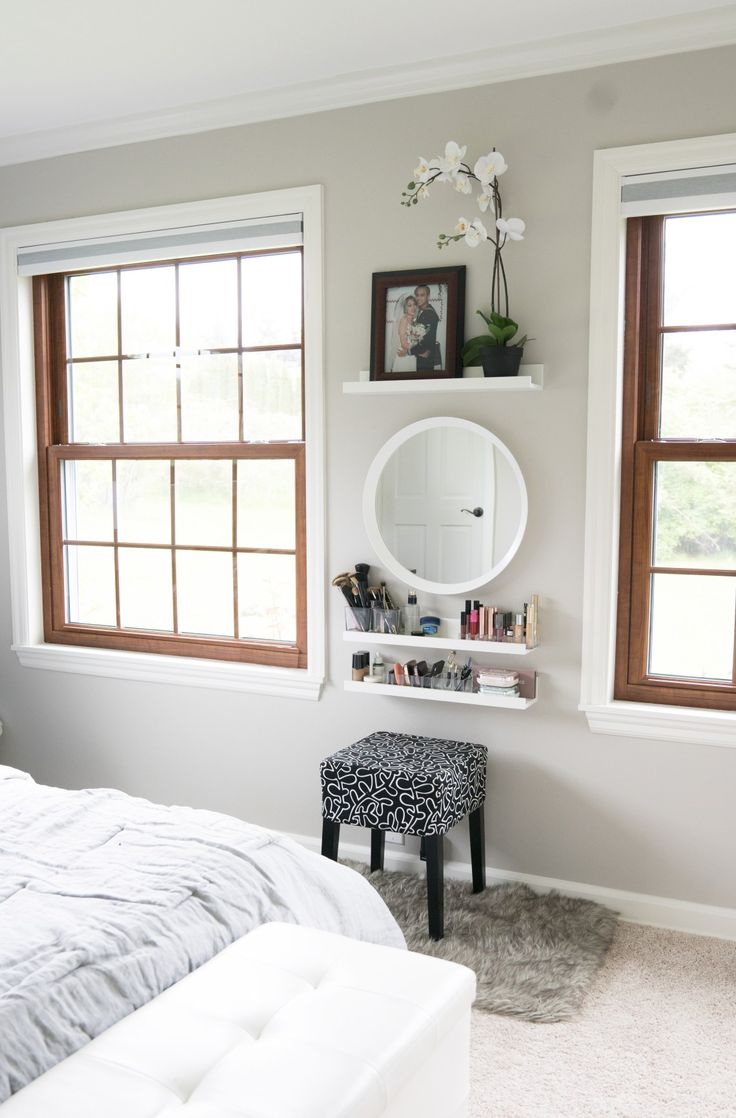 How to Decorate Your Small Space
Decorating the wrong way can make your small space feel even smaller. But with the right design techniques, your home can feel more open and create the illusion of a larger space.
Read more
How Lighting Can Affect Your Health
Heard of a Circadian Rhythm? Us too..(kind of). But did you know how much impact the light we're exposed to can have on our body clock? Creating a healthy environment for both the home can improve ...
Read more